Featured Property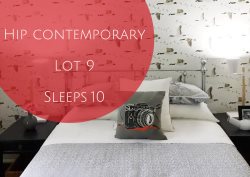 Hip contemporary 4 BED 2 BATH home in Bloomfield
SANDBANKS VACATIONS MINIMUM STAY REQUIREMENTS
PLEASE NOTE: Some properties follow different minimum stay requirements and define seasons differently. Check RATES/NOTES tab on this property page for further information. Also, quiet season rates may be requested in mid-season. Please ASK.
General Minimum Stays
2 nights in Quiet season
7 nights in High season (some homes offer 2-3 night minimums now)
3-7 nights for Quiet season holidays
Season Durations
Quiet Season = Early September - Mid June
Mid Season = Mid June - Late June
High Season = Late June - Early September
Holidays
Holidays during High Season require a 7 night minimum booking at most homes (3 night minimum at some)
Holidays during Quiet Season require a 3 night minimum booking
Christmas/New Years require a 3-7 night minimum booking depending on property
Last minute reservations (booked within 2 weeks of arrival) may be accepted for less than the posted minimum for Holiday stays or if there is still availability during High Season - conditional upon Owner.
Available Properties
Loading Available Properties
Flexible Dates? View other Properties close to your Date Range.
Available
Unavailable
Check-in
Check-out
Not finding what you're looking for?