Featured Property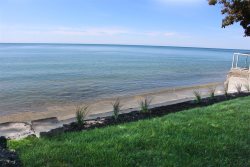 3 BR 2 BA waterfront Wellington home
BOOKING DISCOUNT ON 3-6 NIGHT STAYS AND GREATER THAN 7 NIGHT STAYS MAY APPLY (IF AVAILABLE). PLEASE CONTACT US FOR A QUOTE.
SANDBANKS VACATIONS MINIMUM STAY REQUIREMENTS:
Quiet and Mid season (2 nights)
High season (7 nights except some homes 2-3 nights)
Holidays (3-7 nights)
Season Durations
Winter/Spring Quiet Season = After Thanksgiving to before May long weekend (except for Christmas, Family Day and Easter which are holidays)
Spring Mid Season = After May long weekend to late June (property dependent)
Summer High Season = Late June - Early September (property dependent)
Fall Mid Season = After Labour Day to before Thanksgiving
Fall Quiet Season = After Thanksgiving to before Christmas
Holidays
Holidays during High Season require a 7 night minimum booking at most homes (3 night minimum last minute if available)
Holidays during Quiet and Mid Season require a 3 night minimum booking (2 night minimum last minute if available)
Christmas/New Years require a 3-7 night minimum booking depending on property
Last minute reservations (booked within 2 weeks of arrival) may be accepted for less than the posted minimum - conditional upon Owner.
Check NOTES tab on property page for further information. Some properties follow different minimum stay requirements and define seasons differently.
Available Properties
Loading Available Properties
Flexible Dates? View other Properties close to your Date Range.
Available
Unavailable
Check-in
Check-out
Not finding what you're looking for?